What is a Love Encore Delivery?
A Love Encore Delivery is an opportunity for our new Subaru owners to return to Baldwin Motors with their Subaru between 14 and 45 days after the purchase.  This time limit gives new owners time to drive their new Subaru vehicles around and come up with good questions. During this visit, our new Subaru owners are encouraged to ask questions about the vehicle's features - such as Bluetooth, navigation, or EyeSight - that may have been forgotten from the initial delivery.  The Love Encore Delivery is a wonderful opportunity to ensure each new owner is making the most of the technology offered in their new Subaru. 
Incentives

As an incentive for coming in, each Love Encore Delivery participant receives a $25 RaceTrac gas card and a Subaru notebook and pen set, not to mention a plethora of valuable information about their brand-new Subaru.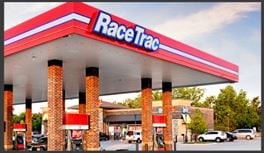 Eligibility
Anyone purchasing or leasing a new (the most recent model year) Subaru vehicle is eligible.  Eligibility begins 14 days after the purchase and ends 45 days after the purchase.  
Process
•    Within a week of the purchase, each new Subaru owner will receive an email from the Subaru Delivery Specialist explaining eligibility and how to schedule an appointment.  
•    Each new owner will be contacted and can schedule their appointment through the Delivery Specialist 
•    Once the new owner arrives for the appointment, the owner(s) and Delivery Specialist sit in the Subaru vehicle together.  
•    The Subaru owner asks questions first, then the Delivery Specialist goes over all the vehicle's features, spending more time on any features the owner is still unfamiliar with.  
•    After all features have been reviewed and all questions have been answered, the owner is presented with a $25 RaceTrac gas card and a Subaru notebook and pen set and is asked to sign a delivery receipt.
•    Love Encore Deliveries are tailored to each new owner and can last as long as it takes for the owner to feel confident in his or her ability to utilize all the functions and technology in the Subaru vehicle

Meet your Delivery Specialist
All Subaru Delivery Specialists are certified through Subaru and are the "go to" Subaru technology experts.  Stephie King is the delivery specialist at Baldwin Subaru. Stephie took part in the Love Encore School Program with being top of her class and been doing deliveries for us since then. Stephie can be contacted at Baldwin Subaru Monday through Saturday from 8:00 am to 5:00 pm at (985) 892-2203 ext 1202